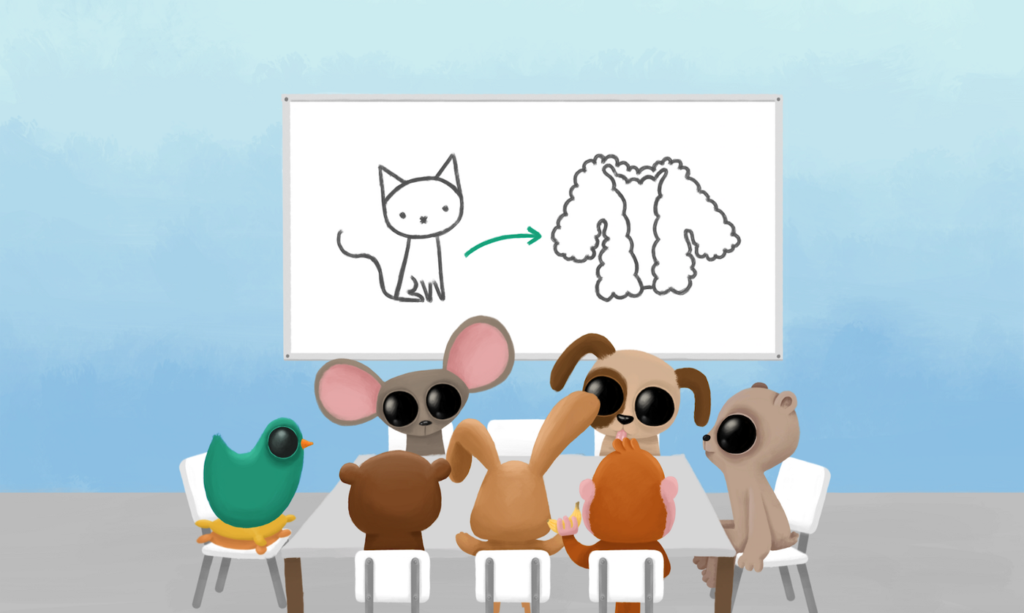 Free gifts, additional exclusive gameplay and supporting lots of awesome creators on the web all at the same time, sounds good? We think so!

That's why we partnered with Coil — a pioneering open technology platform, allowing creators to monetize their content across the internet, and providing an alternative to advertising and subscription models. From today, if you sign up to Erase All Kittens with Coil you'll get exclusive early access to our new game and illustrated storybook, and you'll be joining the incredible Coil community, supporting creators like us so that we can continue to do the work we love.

How Coil works

Coil enables streaming micropayments — aka tiny fractions of a penny — to instantly flow to website creators as you read, watch, play and listen. Coil Creators earn money for their content — the only requirement is adding a meta tag to their site or third party platform with a few simple lines of code. Coil Subscribers directly support creators and enjoy unlimited access for just $5 a month — for example, ad-free videos from 30+ comedy sites and loads of web-based games that you can't find anywhere else!

By signing up, you're not subscribing to a single service, but for content all over the web — supporting creators around the world.

How EAK is involved

Last year, we were chosen as one of 26 recipients for a Flagship grant by Grant for the Web — a $100k fund to boost open, fair, and inclusive standards and innovation in Web Monetization, to grow our platform and make Erase All Kittens bigger and better.

Grant for the Web supports a better business model for the web by working directly with creators like EAK to grow a healthier internet built on open standards, giving people more independence and control over how they distribute and monetize content. Supporters of monetized websites get to choose which content to enjoy without unwanted ads, paywalls and data breaches, shaping a better internet for all involved.

The grant's founding collaborators are Coil, Mozilla, and Creative Commons, making Coil a natural choice for EAK. Our developers spent months working on our codebase to ensure players could get the best gaming experience, in the assurance that their data and privacy are solidly protected.

EAK needs your help!

If like us, you believe that the creators you love should be paid fairly for their work and in a way that contributes to a healthier internet, we encourage you to sign up to Coil to experience EAK.

With effective web monetization, content creators and supporters actively support one another to challenge the web's most urgent issues: loss of privacy, centralisation of power, and inequalities in online participation — issues which we believe are increasingly important in the 21st century.

And with your help, we can continue doing the work we love and inspire more children, curious humans and technophobes around the world to code.

We're incredibly excited about the potential of this revolutionary business model for the internet, and we're proud to be leading the way forward alongside brilliant organisations such as WC3, led by Tim Berners-Lee, inventor of the World Wide Web and Phaser, a 2D game framework which we're using to build Erase All Kittens.

What's next for EAK?

Look out for our brand new game launching in September! You can expect exclusive coding challenges, collectible kitten cards, blipcoins, bouncy mushrooms, and of course early access if you register now with Coil! Sign up for news on the launch of our new game here.

Erase All Kittens (EAK) is for kids aged 8+ and other humans curious about coding.

Thanks for your support, and keep in touch with us on Twitter, Instagram and Facebook for more updates!

Team E.A.K.