Prepare your students with skills for the future
We know that teaching students to code and engaging girls in Computing can be challenging. Erase All Kittens is a multi-award winning platform proven to inspire even the most reluctant learners aged 8-13 to code and learn web development skills - through problem solving, literacy and gamification. E.A.K. and its lesson plans provides all educators with a far easier and more efficient way of delivering digital skills.

Used by teachers in over 5000 schools, worldwide.

"I am bursting to share that Erase All Kittens is having an incredible effect on my pupils - far beyond anything I ever imagined. It's totally wonderful to observe it taking place" - Drew Buddie, Head of Computing, Chair of NAACE

"Each time students are introduced to Erase All Kittens, the excitement and engagement is unreal. Students are always enthused and keen to learn more, even outside the classroom!" - Tasneem Patel, Head of Computing
"Best introduction to coding for children and adults! Who knew kittens were the key to coding?!" - Magi Henderson, Primary school teacher


180,000 unique players in over 170 countries

95% of kids want to know more about coding after playing!

Used regularly in over 5,000 schools worldwide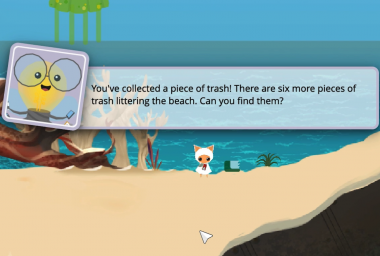 Easier and more efficient
Our highly gamified and story-driven approach is loved by students and offers a far easier and more efficient way of teaching digital computer science and digital literacy, both in the classroom and beyond.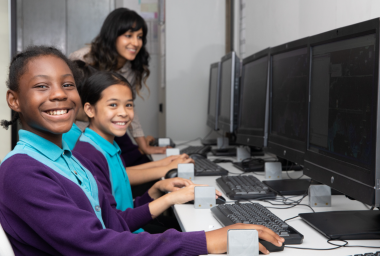 Higher level of engagement
100% of teachers that have used E.A.K. have said that it enables them to become facilitators of autonomous, independent learning - there is a far higher level of engagement from girls and boys.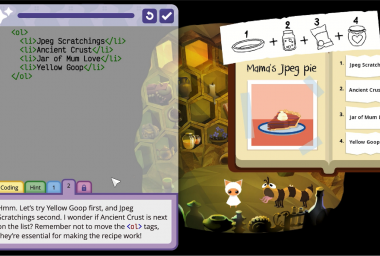 New skills for the future
Our lesson plans cover essential 21st century topics including Computer Science, Cybersecurity, Online Behaviour, Fake News, the Environment and Entrepreneurism.
Get a quote for your school
Used in over 5000 schools worldwide
6+ hrs of gameplay currently teaching HTML and CSS - new levels released on a regular basis

10 hours of lesson plans, also supporting the UK computing curriculum

Gives students confidence in their own abilities and potential - eliminating 'technophobia'

A highly effective method to engage both boys and girls in Computing

Allows teachers to become facilitators of independent learning

Additional skills complementing and going beyond the UK Computing Curriculum e.g. PLTS
Loved by students and teachers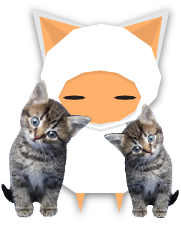 90% of Year 7s managed all the demo tasks without any support. It went down especially well with the girls!
@Geekmore

Introduced Erase All Kittens coding game to my Grade 7 class this week. Let's just say they are hooked!
@Kasslenters

Just discovered Erase All Kittens - great way to learn HTML and CSS through cat gifs. Big hit with my Girls Who Code middle schoolers.
@AmandaMunoz