Sesame Street: The importance of entertainment in education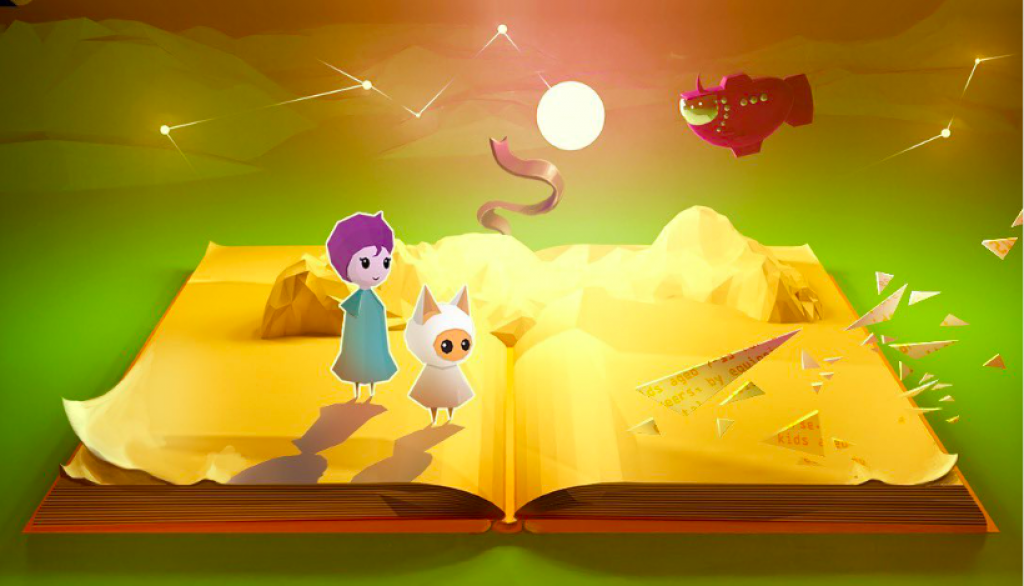 In 1969 a radically new programme Sesame Street, made its broadcast debut starting with a single bold question: could television be used to educate kids? Up until then, television - which was capturing the attention of children as nothing else was - consisted mostly of cheap cartoons. There was also a fair amount of scepticism about television being both fun and educational.
The show's creator Joan Ganz Cooney set out to change this, to create programming for children that was entertaining and educational at the same time. She also wanted to use TV as a way to help underprivileged youngsters prepare for kindergarten.
Set in a fictional New York inner-city neighbourhood with an ethnically-diverse cast, positive social messages, and the iconic Muppets of Sesame Street, the show was quickly a huge success. It wasn't long before it sparked the interest of international broadcasters around the world and developed a model for creating co-productions that reflected the educational priorities and cultural sensibilities of individual countries, addressing everything from HIV/AIDS education in South Africa to promoting gender equity in Afghanistan.
There have been thousands of studies indicating that the show was successful at improving early childhood education. Kids learned the alphabet and how to count, thereby pushing educators to teach more and more advanced concepts in schools. As much as it taught basic arithmetics, it also enriched kids with a passion for learning and provided tools to help manage their emotions, promote empathy and model diversity, equity and inclusion.
Over 50 years (and counting) since its inception, Sesame Street continues to educate and entertain millions of children around the world, promoting optimism, progress and inclusivity.
Like most bold and groundbreaking ideas, it was initially perceived with scepticism. 53 years later, Sesame Street's net worth is estimated at $32-44M, and current earnings are between $8-14M per year. Sesame Street also currently has 22.6M subscribers on YouTube. Not bad for a company that if set up today, would be placed in the category of 'tech for good' and 'impact investing' underestimated by most investors.
It's an incredibly inspiring story that more people could know about, and one that inspired us to start Erase All Kittens! We're teaching relevant digital and future skills to young learners in a way that is both fun and educational, and inclusive of all children. Despite there being an increasing number of coding tools, toys, apps and games out there, most teach young children only the concepts of coding without any real-world context. Many aren't affordable for everyone and haven't been built to appeal to the needs of all children. There used to be a lot of doubt about the power of video games in education despite the popularity of gaming amongst children, and a reluctance to recognise code education for kids as essential - especially the need to inspire more girls to code. Thankfully, this is changing!
Digital skills are incredibly valuable for children growing up in today's world. There is an estimated $11T digital skills gap worldwide, and so demand for digital literacy is increasing with tech sectors offering some of the fastest-growing and highest-paid jobs of the future. Children want to play games and explore, and by merging education and entertainment we can encourage more children to learn the future skills they need to become the shapers and good citizens of the digital hybrid worlds ahead.
Our online coding adventure teaches transferable digital skills to more children through fun 'Mario-style' gameplay and interactive storytelling. In our magical Internet Universe, kids aged 7+ are encouraged to explore so they feel comfortable, confident, and able to express themselves in today's modern world. After playing, 95% of children want to learn more about coding.
When we started out five years ago, we were often told by educational experts and investors that teaching kids as young as 7 text-based programming couldn't be done - simply because it hadn't been done before. Most coding games teach young learners visual-based programming through a drag and drop method - so concepts as opposed to text-based programming which is very different. EAK is the only game where young learners can build and fix levels using real source code, just like a developer!
Inspired by our favourite show, we see EAK as the 'Sesame Street for Digital Skills'. Children are given the freedom to customise their creations, learn by making mistakes and have fun chatting with and learning from diverse characters whilst collecting quirky kitten cards.
Future digital skills can be for everyone and by encouraging learning through play and an open-minded approach to education, we can help more children to excel as the innovators, problem solvers, writers and designers of tomorrow.
Thanks for your support, and keep in touch with us on Twitter, Instagram and Facebook for more updates on building the Inclusiverse!
Team E.A.K.