Smashing gender stereotypes with code education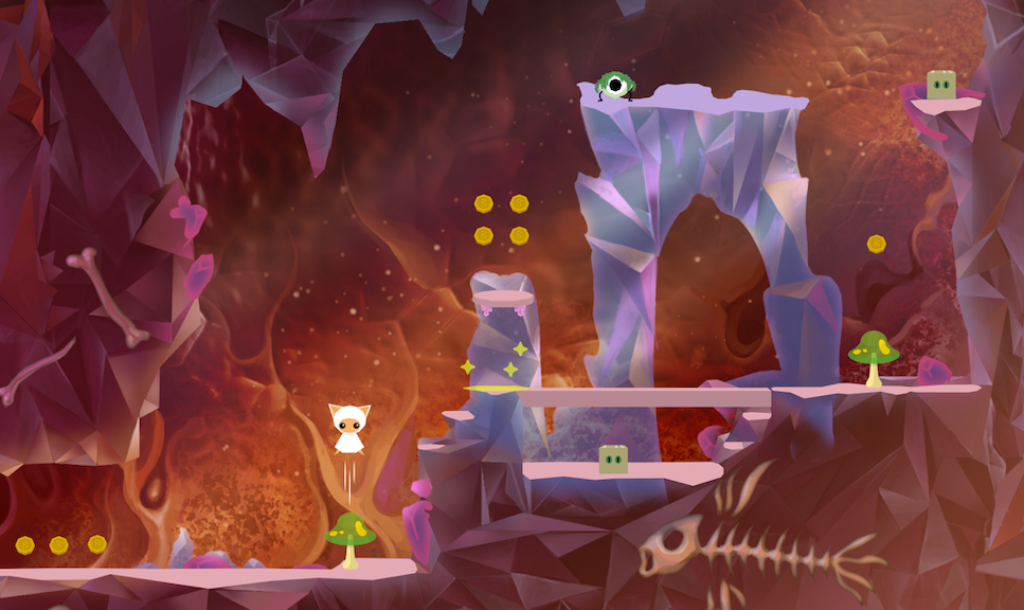 Closing the gender gap in technology would be beneficial for everyone, and inspiring girls from an early age is essential in achieving this. So how big is this problem, and how is it being solved?

Research shows that the number of females working in STEM careers has fallen since the '90s and that if we do not reverse this trend, women will go increasingly underrepresented in the male-dominated tech industry (Accenture and Girls Who Code, 2018).

This is a major cause for concern considering the enormous digital skills gap the UK is currently facing: 88% of businesses in the UK say they have a shortage of digital skills (​Open University, 2019​). And that jobs requiring digital skills pay 29% more than roles that do not​ (DCMS, 2019​).

There is no question that coding is the literacy of the modern world, with the tech sector currently growing 50% faster than the wider economy. The digital acceleration during the pandemic has made the importance of computer literacy even more apparent, meaning that now more than ever, it is essential for all children to understand technology so that they leave school equipped with the digital skills necessary to excel in any future career path.

It makes sense then that women, who make up 50% of the population, should also be encouraged to benefit from these better career prospects in the tech sector, with significantly higher wages and increased flexibility. Setting girls up for today's workforce also has huge benefits for wider society and could boost the UK economy by up to £2.6 billion (Nominet, 2014). It is certainly an opportunity that we don't want to miss out on.

Just 3% of women in the U.K. list tech as their first career choice (PWC, 2018).

Evidence shows that female underrepresentation in the tech industry stems from lack of exposure to digital skills and relevant information during their school years. Women taking STEM subjects in higher education make up just 35% of students in this degree area and only 15% of Computer Science A-level students in the UK (BCS, 2020​). This may be because between 2017–2019, the total number of students taking GCSE Computing or ICT in the UK declined by around 45%.

Outdated stereotypes about the tech industry being just for boys also play a part, and if we want to take the much-needed step towards closing the gender gap in tech, then we need to break these stereotypes and start inspiring girls to code from a young age.

Changing the narrative

To better diversify coding for girls and beyond, coding needs to be perceived as less of a 'maths-like' subject, and more as a language that develops other practical skills, like problem-solving and creativity. Coding is a fun challenge that breaks larger problems into small manageable tasks, relying on logic, imagination and communication to come up with innovative solutions.

Schools are of course the obvious place to incite this change and generate interest in computer science. However, after the age of 11–12, the vast majority of students tend to lose interest. It's found that if girls are not interested in STEM by around this age, it is unlikely that they will ever be interested. The gender gap will then widen, and girls will be the ones who lose out.

This is why it is so vital we use all strategies available to encourage girls to code!

So, what more is being done to get girls into coding?

The good news is that in recent years there has been an influx of online coding platforms, courses, camps, tools and toys, created for children. Some have had great success in getting students excited about learning digital skills, such as ​Scratch which is being used by 200 million children worldwide and is often their first introduction to programming.

More and more platforms are addressing the gender imbalance in tech by focusing specifically on inspiring girls to code. Stemettes runs programmes and events to support girls into STEM careers, InnovateHer holds educational workshops and connects girls with role-models to get them ready for the tech industry and Code First Girls runs online courses for young women. These initiatives among others are doing vital work to pave the way for more girls in tech.

There's games and apps too. Swedish start-up ImagiLabs is an app that works in conjunction with a programmable Bluetooth toy — a sort of personalisable 'Tamagotchi' which you can use to code and create things. BBC-backed mini-computer Micro:bit is another tool aimed at girls, which fits in the palm of your hand to do all sorts with coding such as control musical instruments. There are even coding board games now too, notably CoderBunnyz was founded by 10-year-old coder Samaira Mehta and uses a bunny adventure to teach skills such as sequencing and conditionals.

There are some great initiatives and tools out there for young coders, but one of the biggest problems is that the tech industry is still dominated by men — which means that options for girls are more limited and many tools are lacking in design which appeals to girls. Another problem we often find is that tools only teach children concepts of coding that cannot be applied outside of the game environment, or if they do teach transferable skills then they are too complex for most young learners.

The significant gap between learning the concepts of programming and learning transferable digital skills has created a huge drop in interest from children who were initially excited about coding.

That's why we created ​Erase All Kittens​ (EAK) to bridge this gap — so that children can gradually progress from learning computational thinking to learning real-world skills — in a highly gamified, story-driven way.

We spent two years carrying out extensive research, speaking with hundreds of teachers, parents and students of all ages before coming up with a solution. The result is a Mario-style adventure game designed to encourage children to learn by changing the game's source code, building and fixing the world as they play. Tailored coding mechanics, instruction through storytelling and even kitten gifs (because… why not?!) all within a 'controlled hacking' environment, make it possible to teach children as young as 8, not just the concepts of coding, but transferable digital skills.

EAK currently has over 160,000 players in over 100 countries — with 55% being girls compared to an estimated 18% for other coding tools.

The game is specifically designed to appeal to girls — EAK is built with features that are proven to engage both girls and boys, and also actively seeks to dismantle gender stereotypes. Players are encouraged to chat with quirky characters through interactive dialogue, and can see instant results as they code, boosting confidence and transforming the negative perception that most girls have of coding.

Feedback from 12,000 students showed that before playing EAK only 10% of girls wanted to learn more about coding, and after playing, this figure increased to 95%, which is important considering how desperately we need more women in tech. Our company recently raised $1 million in investment and grant funding to create a more educational and gamified version of EAK teaching HTML, CSS and Javascript (the languages of all websites and web apps) with a strong focus on equipping girls with professional programming skills.

Girls that learn to code from a young age will be the pioneers of the future.

Unless more girls and women start using technology to shape the world we live in, the gender gap will just keep growing.

Coding can open up a world of possibilities for girls and women. It equips you with the skills to create anything you like and is the key to a brighter future.

It is our mission to give young girls the skills and confidence they need in our increasingly digital world — and to help pave the way for greater inclusion and representation for talented women in the workplace.
Erase All Kittens​ is a free online game, designed to teach children to code, whilst having fun. It appeals to boys and girls, so if you know any 8–13 year olds who might want to try it, please spread the word! Help us inspire the tech entrepreneurs of the future, whatever their gender.