Standout skills every girl needs for the 21st Century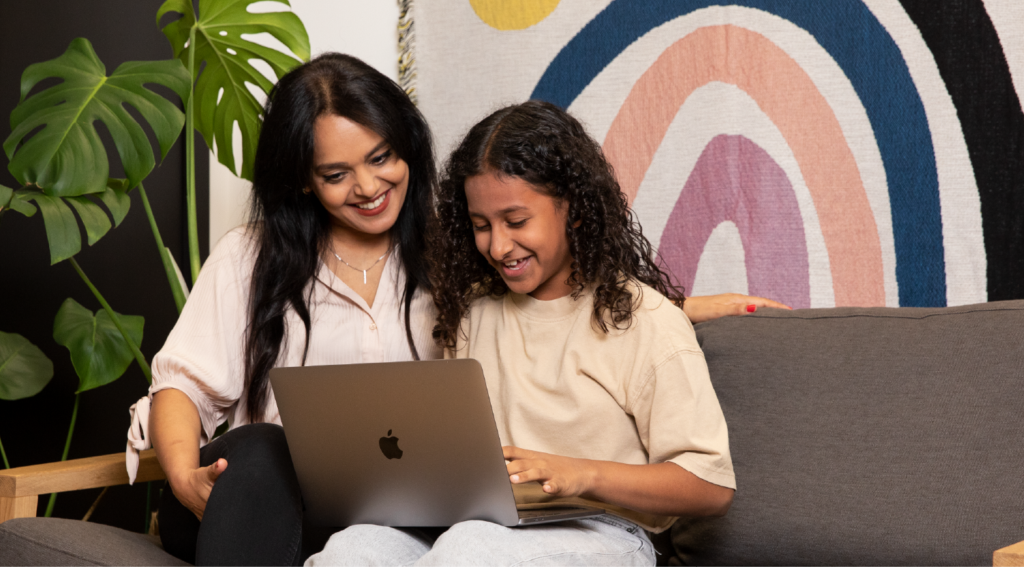 In a world that is rapidly changing, we might wonder how to prepare the younger generation to thrive and meet future demand. So, what are the essential 21st century skills for girls and why are they important?

We all know that technology is moving quickly — we've seen it with the advances in 5G, electric cars, cryptocurrencies, and we've surprised ourselves with our ability to adapt to new working environments in the pandemic.

What's also clear is that education systems need to catch up. The UK is currently facing a huge digital skills gap, with a new report finding that over one in three employers say that their workforce lack the advanced digital skills that they need and many employers worry that school leavers do not match these requirements either.

Adding to the problem is the more-than-significant gender gap between those attracted to a career in growth industries such as the tech sector. Girls and marginalised students are much less likely to take STEM subjects and are under-represented at all levels across the discipline. It goes without saying that if we are to meet employer needs and drive future innovation and growth, we need to tackle these inequalities now.

At EAK, we're constantly advocating the benefits of not just coding, but other overlooked skills which are essential for success, such as creativity and critical thinking. While we've made great progress, these aren't the only skills that can help girls out for the future. Other 21st Century topics which we consider essential are:

Cybersecurity

Fake News

Online Behaviour

The Environment/Climate Change

Design Thinking

Entrepreneurism
Taught alongside the traditional subjects such as English and maths, the skills listed above will inspire children with the creativity, collaboration, curiosity and critical thinking abilities to solve future, complex problems (including ones that we don't even know exist yet!)

Cybersecurity

Children interact with tech from an earlier age these days and spend a sizeable chunk of their lives online. There's plenty of wonderful options for girls using the internet, children can chat to their friends, play games, and get the latest information ("Google it" and "Alexa…" being common phrases in many households).

Though every rainbow has its rain, and we need to be alert to the risks that accompany the cool features of the web. Young people are regularly confronted with risks to their online safety and are often targeted because they have minimal knowledge of the dangers.

Cybercrime has risen as work has shifted online and the government has warned about ransomware attacks against education establishments as of late. In an ever hyperconnected world, it is important to teach children how to keep their information private online, be cautious of fraudulent scams, and report anything suspicious to a responsible adult. Coding also plays a clever part as understanding how technology works would be incredibly beneficial to learn alongside basic cybersecurity!

EAK recommends Google's Interland game for learning more about staying cybersafe. Children play as little robotic Internauts and navigate magical floating islands, all while learning about the fundamentals of digital citizenship such as phishing and data protection.


Fake News

Fake news refers to 'false and/or manipulated information created deliberately to mislead people'. You've probably stumbled across it on social media, the problem is that it's often hard to spot.

Worryingly, the 2018 Commission on Fake News and the Teaching of Critical Literacy Skills found that only 2% of children have the critical skills needed to identify a credible news story, and according to Ofcom more than half (56%) of 12–15-year-olds who use social media said it was difficult to tell whether the news they see online is accurate. It's such a pressing issue that schools in Finland are teaching it to primary students, and the UK Digital, Culture, Media and Sport Committee 2019 report into fake news calls for digital literacy to be the fourth pillar of education.

Dealing with fake news on a daily basis online can be extremely emotionally challenging for children. In fact, 91% of young people feel either annoyed, upset, sad, angry, attacked or scared at encountering misleading content online. Teaching about how to identify what's true and what's fake when it comes to news can help to ease these anxieties and develop critical thinking, fact-checking, and interpretation and evaluation abilities, that are useful in countless scenarios.

EAK recommends NewsWise and BBC iReporter, both run by newsrooms, and use fun resources and games to cover topics such as how articles are put together, and why trustworthy news matters. There's also the creation of Team Halo, a U.N.-backed initiative to fight misinformation about COVID-19. Female scientists make up around half of the team who create informative content on TikTok and Instagram.


Online Behaviour
With spending so much time online, it's important that children learn netiquette, or good online behaviour. This can include learning about trolling — why people do it and how to deal with trolls, plagiarism and copyright — passing off someone else's work as your own or without permission, and cyber permanence — many children believe that internet browsing is anonymous or post things without thinking about the consequences, and so we need to educate them on the permanence of their digital reputation.

If we teach about these behaviours from an early age, children will be more likely to build up digital awareness and emotional resilience and be able to cope with the pressures of a fast-paced world, including social media and internet safety.

EAK recommends LEGO's online superhero game which teaches digital empathy skills using internet dilemmas such as cyberbullying scenarios and online mobs, helping children to be supportive of their own and others' feelings online.


The Environment / Climate Change

Gen Z are a generation of activists who care about social issues, with climate change ranking top of the agenda according to Amnesty International. School children have led the way in climate protests, as exemplified by the likes of Greta Thunberg, and more than 2.5 million British 7–17 year olds call for increased teaching on the issue in school.

Though children are the ones who will have to live with the consequences of ecological breakdown, and we know that education is key to fight against it, in England, climate change barely features on the national curriculum.

It is in everyone's best interest to teach about the environment. In the lead up to COP26, the UK has launched its plan for a green industrial revolution that will require a range of skills and open up a number of career opportunities. If girls can get a start on learning about topics such as sustainability, they'll be in good stead for whatever role they decide to go into and as conscious individuals in society.

EAK recommends Mission 1.5, a game developed by Playmob and UNDP, which educates players on global climate issues and lets them vote on possible solutions.


Design Thinking

To be a great designer, you constantly have to develop your understanding of the people for whom you are designing the products or services. It is an iterative and fulfilling process that leads to continual improvement and fosters problem-solving, empathy, experimentation and out-of-the-box-thinking.

Some of the world's top firms have adopted the design thinking approach and with impressive results too. For instance, did you know that design-driven companies outperform S&P by 228%? Or that Google gives employees 20% of their time at work to think? Design thinking is still very underrated in education, despite the role it plays in helping to shape the world that we live in.

It's easy for girls to get involved. Children are naturally creative, and if we empower them with knowledge about the design process and how it can be implemented in various scenarios, we're practically guaranteed to see some awesome outcomes!

EAK recommends Design Club which provides step-by-step activity packs and immersive challenges that teach transferable design skills such as collaboration and ideation. As with the EAK website, they're also backed by Mozilla and Coil.

Entrepreneurship

Women still make up just 24% of the STEM workforce, which drops to a mere 5% in leadership positions in the sector. We need to encourage entrepreneurship, which is composed of creativity, curiosity, initiative, self-confidence, and resilience to break the cycle of girls and specifically BAME women being in the minority here.

Learning about entrepreneurship inspires girls to explore, embrace challenges and persist even in the face of setbacks — it's something that we've always been passionate about at EAK. Tarquin Glitterquiff (a serial entrepreneur unicorn mermaid) was one of our very first characters, and our gameplay is designed to help girls see that failure is not final, it is an opportunity to learn and try again.

EAK recommends BYJU's Future School, which is an activity-based online platform launching later this year, led by a strong women-only teaching team. Topics such as coding and music are encouraged, developed based on the philosophy of making children creators of all sorts from progressive mobile apps to wacky artwork.

The 21st Century skills listed above will equip girls with the skills that they will carry not only through their academic careers but in their personal and professional lives.

EAK will continue its mission to inspire more girls with vital 21st Century skills.

At EAK we're developing our own lesson plans teaching students about these topics, and will be releasing these in September after the launch of our new game this summer which we can't wait to share with you!

We've also formed an exciting educational development partnership with Livingstone Academy — a pioneering school for the 21st Century opening later this year. We will be working closely with Ian Livingstone CBE, one of the founding fathers of the UK gaming industry, and trialling EAK with young students at the academy in September so keep your eyes peeled.

Thanks for your support, and stay in touch with us on Twitter, Instagram and Facebook for more updates!

Team E.A.K.