The world needs girls who code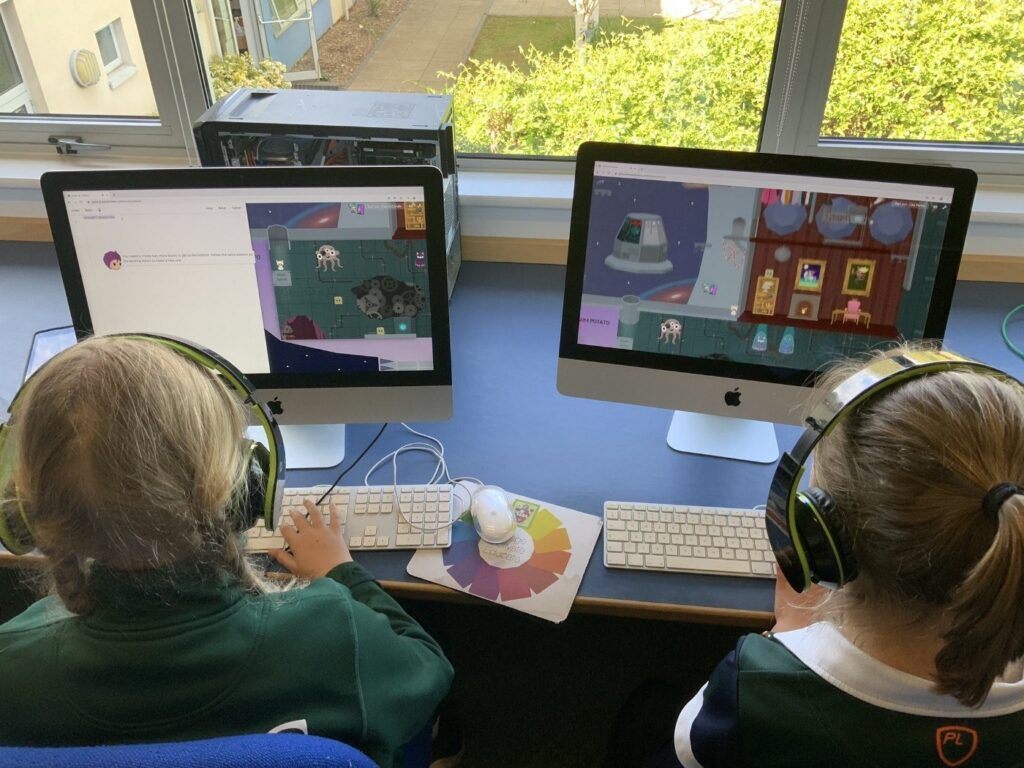 "Tech is an incredible force that will change our world in ways we can't anticipate. If that force is only 20 to 30% women, that is a problem." — Susan Wojcicki, CEO of YouTube
The world that we know today is possible because of the outstanding contributions made by women. Women have been fundamental in developing the technology that we use in our daily lives and powering new ways of working and communication. So why is there still a huge gender problem in tech?

Research shows that 24% of the tech workforce is female, women make up just 5% of tech start-up founders, and only 3% of female students in the UK list tech as their first career choice. This makes clear that work needs to be done to encourage more women to take an interest in skills such as coding and transition into the workforce.

Bringing more women into the industry will bring new skillsets and perspectives, driving growth and innovation. There is an abundance of research proving that businesses are more profitable when they hire diverse teams and promote women to leadership positions — however, there is still a massive gender gap in most companies.

At Erase All Kittens (EAK), we're on a mission to inspire kids, especially girls, at the most crucial stage (between ages 8–12) to get into coding and technology. Our web-based, Mario-style platform game is currently being used by over 160,000 players globally as a fun introduction to coding, and we're aiming to inspire more girls and help to prepare them for their future. The world belongs to those who shape it — closing the gender digital divide is crucial to creating fairer opportunities for all.

Women represent just 5% of leadership roles in the tech sector.

Too often, girls and women are set back from realising their full potential, meaning that industries such as the tech sector continue to fail to represent the societies they serve and operate in. Barriers include a lack of female role models and mentors, and being overlooked for opportunities to get hands-on experience with tech skills from an early age. For those who do break into the industry, many struggle with access to funding, balancing work and family life, and concerns about imposter syndrome when surrounded by 'bro culture'. As a result, women are left out of important policy-shaping discussions, with devastating results — gender bias built into software, including educational tools is just one example.

A staggering 81% of 11–18-year-olds are unable to name a single female entrepreneur. Yet, Ada Lovelace was the first computer programmer, 'Google-ing' is possible due to Karen Spärck Jones' discoveries, and NASA's Katherine Johnson was crucial to the first moon landing. Some more recent brilliant inventors include digital activist for algorithmic justice Joy Buolamwini, Bumble's CEO Whitney Wolfe, Founder of Lynda and EdTech's first ever unicorn, Lynda Weinmann, and TIME's first ever Kid of the Year Gitanjali Rao for her work using tech to tackle issues such as cyberbullying and contaminated drinking water.

It's important for girls to have female role models as inspiration for success.

The fact that so many children can't name a female role model in tech points to issues about the male-dominated landscape. Most tech companies and initiatives are run by white men, meaning that their products are often designed to cater more towards men, at the exclusion of women. Criticisms have also been levelled at the hostile environments for women, exemplified by Uber's founder Travis Kalanick who was forced to step down as CEO, accused of creating a sexist work culture that discriminated against female employees. In this toxic 'bro culture' where men are given a leg up, women are put off from applying for jobs, and are more likely to quit and be overlooked for promotion.

Women who aspire to be leaders of their own company are met with additional challenges, including finding the venture capital needed to grow a start-up. In 2020, female founders received just 1% of VC funding across all industries in central and eastern Europe, dropping from 4.1% pre-pandemic, and a study of 48,000 companies found that CEO gender is the 'primary determining factor' to get funded. Ethnic minorities are hit hardest, with black female entrepreneurs receiving practically none (0.02%) of total venture funding in the UK.

A key explanation for lack of funding is that the VC landscape itself has a diversity problem. For instance, 56% of white European VCs have virtually no non-white connections in their trusted network. Improved representation at investor level would help to address inequalities, as shown by a report that found women VCs are twice as likely to invest in female founding teams.

Female-led start-ups are shown to generate higher revenue than male start-ups and diverse leadership teams increase innovation. Having more women in leadership positions will create more role models, career pathways and products for girls, multiplying female representation in tech!

At EAK, we are giving girls the confidence to code and aspire to whatever 21st Century career they choose.

Instil the next generation with the right skills, creative curiosity, and self-belief and they will be more likely to see themselves as entrepreneurs and leaders. By teaching coding alongside creativity and problem-solving, we're breaking down the perception that tech is not fun, creative, or for girls. Feedback from 12,000 students showed that before playing EAK only 10% of girls wanted to learn more about coding, and after playing, this figure increased to 95%, which is important considering how desperately we need more women in tech.

Our female-founded company recently raised $1 million in investment and grant funding to create a more educational and gamified version of EAK, launching in August, with a strong focus on quality, accessible code education for all.

Our goal is to equip girls with the skills and confidence they need as young innovators, and to help pave the way for greater inclusion and representation in the workplace.

Thanks for your support, and stay in touch with us on Twitter, Instagram and Facebook for more updates!

Team E.A.K.