We've partnered with Tesco!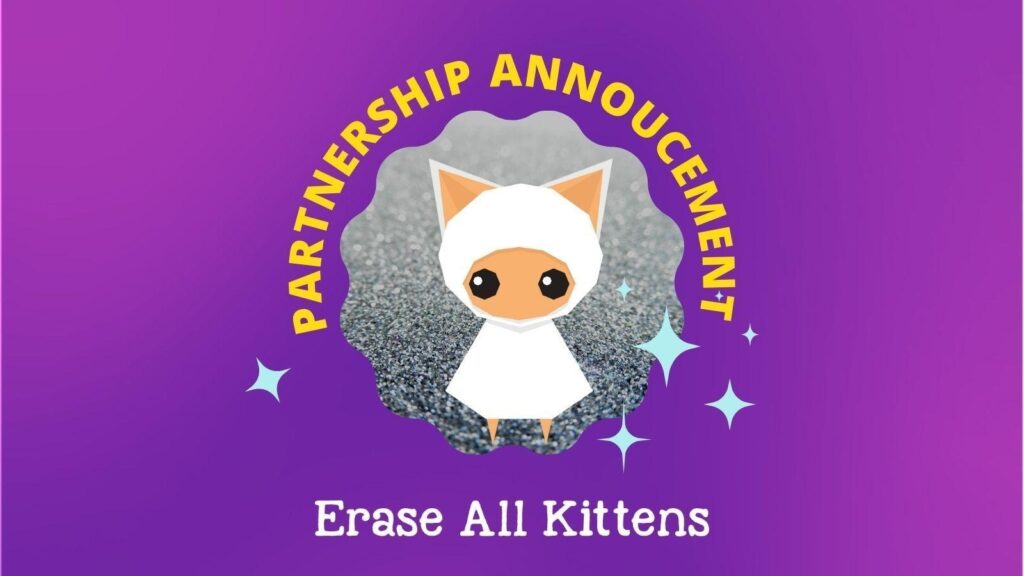 We are very excited to announce that Erase All Kittens has formed a partnership with Tesco, to inspire more children, especially girls across the UK to code and create!
As one of today's most in-demand skills, coding is an essential tool to have in the 21st Century. Coding teaches critical thinking, encourages creativity, builds resilience and is a highly transferable skill that extends way beyond computers to empower kids to better understand the world around them and unleash new exciting opportunities.
Tesco Clubcard says: "We're delighted to team up with Erase All Kittens, whose work encouraging girls into coding is so vitally important in a world where digital literacy is vital to our everyday lives."
You can now exchange Tesco Clubcard vouchers for an annual subscription to Erase All Kittens for just £9.99 on Tesco's website. We are working together to give children – especially girls – the confidence and skills to become creators rather than consumers of technology.
Each teaching method in the Erase All Kittens coding adventure game has been designed to spark the imagination of 7-13 year olds, to prepare them for a world filled with exciting opportunities and lucrative careers. It is the first ever game that allows players to build and fix levels using real source code – just like a developer. EAK's story-filled gameplay has also been designed to appeal to both girls and boys – 95% of girls want to learn more about coding after playing!
Tips to inspire your child to code
Coding is the universal language of computers, and is now used in almost every discipline. It is used to create all of the games, websites and apps that we use everyday, and to help us communicate and solve problems on a global scale.
You can encourage your child by talking to them about coding in a way that they can relate to. For example, if they love playing games or learning about space, tell them that computer programmers made it all possible. Computer programmers like Margaret Hamilton led the engineering team that landed astronauts on the moon!
There are lots of online and offline resources that help kids understand how coding works. Try out the first levels of Erase All Kittens for free here, where your child can have fun exploring our magical universe and collecting dozens of kitten cards whilst learning digital skills.
Already being used in over 5000 schools, an EAK subscription includes 30+ coding challenges teaching HTML and CSS, with more added on a regular basis. It's very easy to get started, and encourages problem-solving, researching, writing and designing – skills that will expand future career opportunities.
Head to the Tesco website to see how it works!
Thanks for your support, and keep in touch with us on Twitter, Instagram and Facebook for more updates.
Team E.A.K.